Mario Pagliaro in the ranking of the 52 top Italian organic chemists drawn up by Stanford University scholars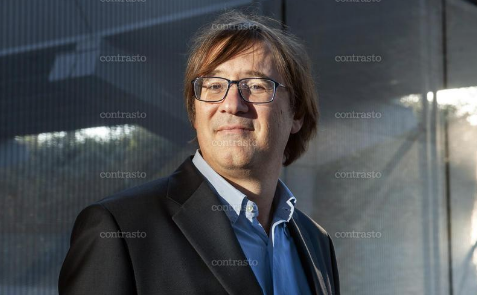 5-Nov-2019 - Mario Pagliaro, a research chemist at Italy's Research Council, is the only researcher active in Sicily to appear among the 52 major Italian organic chemists in the ranking published by researchers at Stanford University in PLOS Biology.

The American researchers have applied a new standardized metrics to the citations of the scientific works of almost 7 million scientists active in the world in 22 different disciplinary sectors analyzing their careers up to 2018. The new index combines several parameters including the total number of the citations, the Hirsch index, and the number of citations for articles in which one authored single, first or last author.

The top 105,000 researchers in all disciplines - from agriculture to mathematics, from history to philosophy - includes 2281 Italian researchers, of which only 211 (just over 9%) work in Southern Italy. The list of 52 Italian organic chemists includes scientists like Claudio Bianchini, Maurizio Prato, Marta Catellani and Renato Ugo.

With Dr Pagliaro, 4 researchers still active at the CNR appear in the ranking: Chryssostomos Chatgilialoglu and Giovanna Barbarella in Bologna, Sergio Riva in Milan, and Guido Cimino in Naples. The list also includes Claudio Bianchini and Luigi Mandolini for many years active at the CNR headquarters in Florence and in Rome, now retired.

"If the Government and the European Commission really want to help heal the imbalance between the North and Sicily also in the field of research" says Pagliaro, "it is time they invest public resources for the creation in Sicily of a Joint Research Centre in solar energy and the bioeconomy, which are the driving sectors of the new development of the entire Italy's southern territories".

Sicilian of Calabrian origins, born in 1969, Pagliaro coordinates a research group in Palermo that, in collaboration with scientists from over 20 countries, has made fundamental contributions in the fields of green chemistry, bioeconomy and solar energy science and technology.

The ranking of the top 52 Italian organic chemists from J. P. A. Ioannidis, et al. "A standardized citation metrics author database annotated for scientific field", PLOS Biology 2019, 17: e3000384.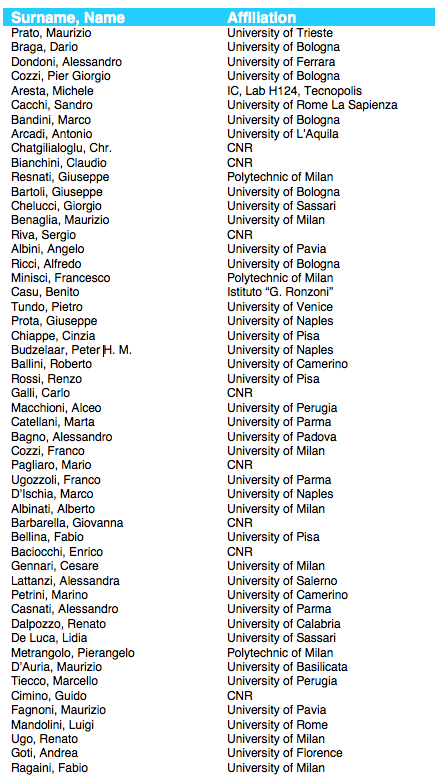 ---
Go to Latest News