Faculty
University Seeking
Visiting Top Professor?
«10,000 Times Thank you»
Lectures, Conferences and Schools
Invited lecture at ITMO University students. Delivered to the attendeess of SCAMT 2020 Workshop Week.

Plenary lecture at XX International Sol-Gel Conference. St.Petersburg, 25-30 August 2019.



Lecture at the

Institute Charles Gerhardt Montpellier. Sol-gel materials enabling solar chemistry.



Lectures at the Russian Academy of Sciences

. Held at Zelinsky Institute, June 2017.



FineCat

. The Symposium on heterogeneous catalysis for fine chemicals in Sicily between 2012 and 2017.

SuNEC. The Sun New Energy Conference in Sicily between 2011 and 2016.

Seminario "Marcello Carapezza".

Research and Educational activity

Mario Pagliaro's Lab - Educational activity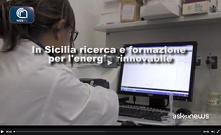 10 anni di ricerca e formazione al servizio della Sicilia (2008-2017)
Chemistry and energy journal impact factors
Themed Issues
Mario Pagliaro

Biography (Biografia) - Articles - Books

Book chapters - Presentations

Newsletter (2000-2013)


Contact: mario.pagliaro[at]cnr.it -

Twitter

:

@Helionomics




Mail to

: Dr M Pagliaro, FRSC [CNR, via U. La Malfa 153, 90146 Palermo (Italy)]
Press and web coverage

Freshplaza

:

The value of citrus fruit grows thanks to its health benefits


New Vision

:

Uganda is not a mere spectator in corona-oil price war


Idee Ribelli

:

Energia libera


Renovatio21

:

Pandemia, petrolio, energia: analisi e scenari


Advanced Science News

:

Building a lemon bioeconomy with green technology


Renovatio21

:

L'uomo che risolse la siccità in Africa con l'energia solare


FederSalus

:

Industria nutraceutica globale e italiana: nuove sfide e best practice


Giornale di Sicilia

:

Dalla Sicilia al mondo intero: Tutti siamo a rischio


La Sicilia

:

«Una piattaforma di ricerca sulla bioeconomia»


TG1

:

Cannolo 2.0


Radio Popolare

:

Intervista a Mario Pagliaro


Agi

:

L'appello del Cnr per avviare a Palermo un centro di ricerca dedicato alle bioeconomie


Innovazione PA

:

L'autobus elettrico per le città, i piccoli centri e le isole italiane


La Stampa

:

E' corsa all'oro bianco ma le miniere non bastano "Ci vuole il know-how"


Agi

:

Nobel: Pagliaro (Cnr), premiata tecnologia base transizione green


Autobus

:

Il futuro pulito. Dal bus in poi


IlSole24Ore.com

:

A great Italian chemist in the world


Giornale di Sicilia

:

Energia solare, un accordo per abbattere i costi


Advanced Science News

:

Next Stop: Sustainable Transport!


Radio Radicale

:

Treno a idrogeno


SkyTG24

:

Siccità in Sicilia, dighe a secco e l'acqua si spreca


Radio Popolare

:

100% rinnovabile entro il 2050


GR3

:

La nuova strategia energetica nazionale


MIT Tech Review

: This Technology is About to Revolutionize Beer-Making


thesubmarine.it

:

L'Italia può raggiungere il 100% di energia rinnovabile entro il 2050. Ecco come


Rai Scuola

:

Palermo: sole


Radio24

: Discariche solari


Rai International

:

Polo Solare della Sicilia

> Press coverage

Latest news
Mario Pagliaro enters the World Ranking of Top 2% scientists in all fields. Found 927th out of 111,388 organic chemists worldwide.

Review on behalf of Canada's Research Council. EWR Steacie Memorial Fellowship application reviewed.

Waterborne photocatalytic sol-gel coatings. Plenary lecture at International Symposium on Advanced Catalyst Design and Molecular Catalysis.

«The Systems Thinking Approach to Materials Science Education». Submissions now open for the themed issue of

Education Sciences.



«Solar Energy in Africa». Submissions now open for the themed issue of

Sustainability.



Evaluation of UCLouvain Action de recherche concertée research project. Delivered to the President of UCLouvain Research Council.

>

News Archive



Editoriali
> Tutti gli editoriali