Faculty
University seeking
innovative Professor of chemistry/renewable energy/bioeconomy?
Lectures, Conferences and Schools
Plenary lecture at XX International Sol-Gel Conference. St.Petersburg, August 2019.



Lecture at the

Institute Charles Gerhardt Montpellier. Sol-gel materials enabling solar chemistry.



Lectures at the Russian Academy of Sciences

. Professor Mario Parliaro lecturing at Zelinsky Institute.



FineCat

. The Symposium on heterogeneous catalysis for fine chemicals held in Sicily between 2012 and 2017.

SuNEC. The Sun New Energy Conference held in Sicily between 2011 and 2016.

Seminario "Marcello Carapezza". Il Seminario organizzato in Sicilia dal 2003 al 2017.

Research and Educational activity

Mario Pagliaro's Lab - Educational activity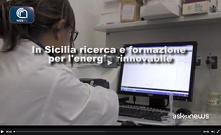 10 anni di ricerca e formazione al servizio della Sicilia (2008-2017)
Chemistry and energy journal impact factors
Themed Issues
Mario Pagliaro

Biography (Biografia) - Articles - Books

Newsletter (2000-2013)

Editoriali

> Tutti gli editoriali

Contact: mario.pagliaro[at]cnr.it -

Twitter

:

@Helionomics




Mail to

: Dr M Pagliaro, FRSC [CNR, via U. La Malfa 153, 90146 Palermo (Italy)]
Press and web coverage

Vivereallitaliana.cl

:

Energía solar: Italia y Chile lideran una revolución en marcha


La Sicilia

:

Startup innovative, nell'isola la crescita si è fermata


MadonieLive.com

:

Telecamera a pannelli solari a Cefalù


Livesicilia

:

Mobilità elettrica in Sicilia. Un tavolo per le linee guida


Repubblica Palermo

:

Energia rinnovabile, riparte il business


Quotidiano di Sicilia

:

Energia pulita? L'isola la rifiuta


Giornale di Sicilia

:

Le aziende siciliane pagano l'elettricità più delle altre


Madonienotizie.it

:

Pagliaro: «Meteo Sicilia è la risposta»


La Sicilia

:

Fotovoltaico sui tetti, è ora di agire


Giornale di Sicilia

:

Comitato scientifico, Pagliaro presidente


La Sicilia

:

L'energia "green" farà crescere il Pil


TGR Sicilia

:

Fango nelle dighe, il rimedio dei teloni


Wise Society

:

L'energia solare ci renderà liberi. E più green


Madonienotizie.it

:

Energy manager nei Comuni, Pagliaro: «Siamo ad un punto di svolta»


La Sicilia

:

Famiglie ricche coi gruppi di acquisto


Radio Radicale

:

Treno a idrogeno


Giornale di Sicilia

:

La bioeconomia cambia cannolo e arance


la Repubblica Palermo

:

Mario Pagliaro "Grazie ai temporali estivi invasi non più vuoti si allontana la crisi idrica"


La Sicilia

:

"La Sicilia passerà al trasporto green se per le ricariche c'è l'elettrodototto"


La Voce Web

:

Cefalù, vigilanza ecologica contro i rifiuti selvaggi


Advanced Science News

:

Building-Integrated Photovoltaics: Sustainable Cities


Giornale di Sicilia

:

La dolce impresa di essiccare la Stevia


IlSole24Ore.com

:

Italian scientists innovate beer-making by using hydrodynamic cavitation


La Sicilia

:

"Nopal" elisir di lunga vita e "oro" della terra


pv Europe

:

Solar building integration - remarkable energy option


GR1

:

Millennium Technology Prize


La Sicilia

:

Grazie al sole il fico d'india diventa d'oro


MF Sicilia

:

Una crescita naturale


Rai Economia

:

Helionomics: la libertà energetica con il solare


SkyTG24

:

Siccità in Sicilia, dighe a secco e l'acqua si spreca


La Sicilia

:

Cnr, dissalatori inadatti, guaine nei tubi bucati, raccolta acque piovane e riuso scarichi depurati


Giornale di Sicilia

:

«Un terzo dell'acqua raccolta nelle dighe viene gettata a mare»


Italia Oggi

:

Helionomics, la libertà energetica con il solare


qualenergia.it

:

Revamping eolico e solarizzazione dei tetti per la transizione energetica della Sicilia


Radio Popolare

:

100% rinnovabile entro il 2050


GR3

:

La nuova strategia energetica nazionale


thesubmarine.it

:

L'Italia può raggiungere il 100% di energia rinnovabile entro il 2050. Ecco come


Rai Scuola

:

Palermo: sole


Radio24

: Discariche solari


Rai International

:

Polo Solare della Sicilia

> Press coverage

Helionomics in Chile, and in Italy. Italy's Ambassador in Chile reviews

Helionomics

.

Review for Israel Science Foundation. Revision of important research project completed.

Congratulations to Professor Babak Karimi. On receiving the 31st Khwarizmi International Award.

Consulente dell'Assessore all'energia della Sicilia . In tema die energie rinnovabili e mobilità elettrica.

Meet the Board of

ChemistryOpen

: Mario Pagliaro. Interview to Europe's leading open access chemistry journal.


News Archive/Ultimissime