University seeking for innovative professor of chemistry/renewable energy/bioeconomy?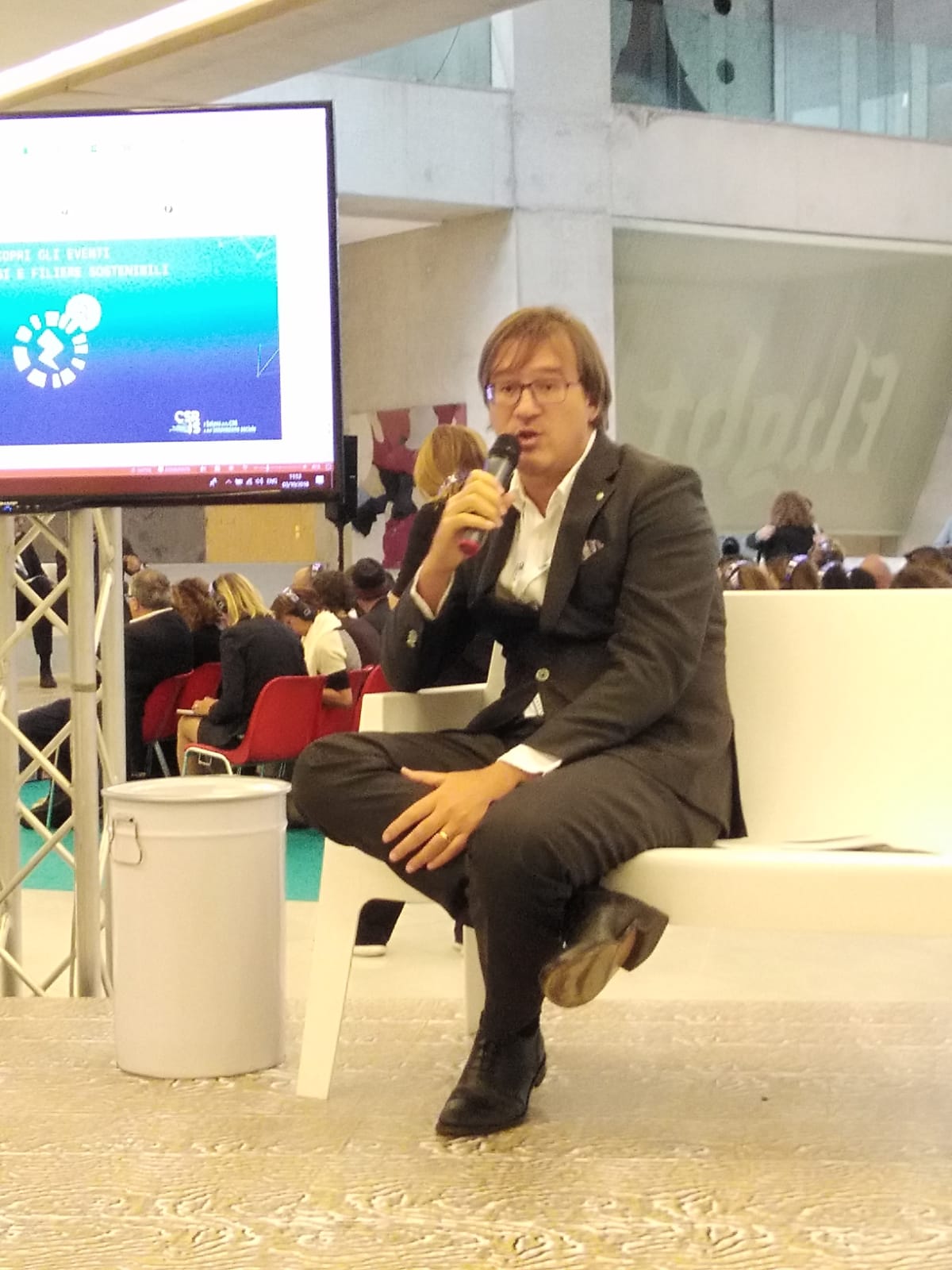 22-Oct-2018 - Universities seeking new full-time professors in chemistry, renewable energy and bioeconomy may wish to contact Italy's leading chemistry and energy scholar Mario Pagliaro.

Designed Fellow of the Royal Society of Chemistry in 2014 in recognition of his "significant contributions to the chemical sciences", Dr Pagliaro ranks amongst Italy's most cited scientists in nanotechnology and materials science.

Developed in co-operation with leading researchers based in >20 countries, his Group's research is reported in over 220 frequently cited research papers, 24 of which featuring on the cover of journals such as ChemSusChem, Nanoscale, Catalysis Science & Technology and ChemCatChem.

Frequently cited for his excellence in teaching and writing, Dr Pagliaro has authored 21 books.

For information about the scientist and his broad research, educational and public outreach activities, please visit the biography regularly updated online.

Spurring innovation in chemistry and energy research and education
Dr Pagliaro has a keen and prolonged interest in scientific, energy and management education. In the study published in Advances in Management & Applied Economics 2, 1 (2012), he arguments on how to renew the education of scientists and managers alike by integrating science and management within the unifying context of culture.
In his recent study "Chemistry education fostering creativity in the digital era", pre-published in ChemrXiv, he argues how renewing undergraduate education in the chemical sciences to foster creativity using research, visualization and connectivity resources requires changes in the curriculum and teaching methodology as well as in conventional university teaching and academic human resource policies.

How to advance nanochemistry education was proposed by Dr Pagliaro in a seminal study appeared in Chem. Eur. J. 21, 11931 (2015) wherein, among three distinctive features, he includes a suggested approach to continuous learning and innovating in environmentally responsible ways.

"I read with great interest your recent paper entitled Advancing Nanochemistry Education" wrote him Professor João Rodrigues, Director of the Master in Nanochemistry and Nanomaterials from University of Madeira. "I would like to inform you that most of the strategies and textbooks cited in your paper, are also currently under use, with great success, in our Master in Nanochemistry and Nanomaterials".

Driven by the need for a better and quicker adoption of renewable energy and energy efficiency across the world, Pagliaro's team published in Energy Res. Soc. Sci. 21, 44 (2016) a seminal study describing the contents and the educational approach of a new course ("Lean and green") aimed to an international audiece for shaping today's energy managers.

At about the same time, his team published in Renew. Sust. Energy Rev 63, 13 (2016) another study focusing on how to effectively rethink solar energy education on the dawn of the solar economy

Combining different approaches, the resulting multidisciplinary "Solar Master" graduate course is targeted at science, engineering, economics and management students with the aim to shape professionals capable to understand, develop and disseminate solar energy seen as a strategic and critical resource for each world's country.

By the end of 2017, Pagliaro and Meneguzzo published in Chem. Eur. J. 23, 15276 (2017) a research policy study describing the need, role and the activities of a new bioeconomy and solar energy research and educational centre whose outcomes are of general interest, because the transition to a solar economy is of intrinsic global nature and the challenges involved are similar in many countries.
With over 10,300 views, his jointly co-authored 2013 study on the use of the h-index in evaluating chemical research in Chem. Cent. J. 7, 132 (2013) is amongst the most accessed articles on the SpringerNature website.

In 2017, his team published in ACS Omega 2, 7923 (2017) one the very first perspective studies on preprints in chemistry. Pre-published in Preprints 2017, 2017070095 the original study attracted global interest (the most viewed preprint in chemistry on Preprints server with 2078 views in slightly more than a year and an Altmetric score of 28).


Reviewer for most major journals in chemistry, energy and materials science, he regularly evaluates research projects for leading research agencies, including the France's Agence Nationale de la Recherche, the Royal Society, Israel Science Foundation, Fonds de recherche du Québec, São Paulo Research Foundation, the Netherlands Organisation for Scientific Research, Pazi Foundation, US-Israel Binational Science Foundation, Research Foundation - Flanders, Estonian Research Council, Poland National Science Centre, German Academic Exchange Service and ACS Petroleum Research Fund.

He has been appointed in several evaluation international committees of Professor and PhD candidates, with appointments so far from the Shamoon College of Engineering, KU Leuven, Universidad Rey Juan Carlos, Lille University (Université Lille 1 Sciences et Technologie) and Khalifa University.

Dr Pagliaro is a member of the Advisory Board of Chemical Society Reviews, Journal of Physics: Energy, Energy Science & Engineering, ChemistryOpen, Sustainable Chemistry and Pharmacy and Chimica Oggi/Chemistry Today. He is a member of the Editorial Board of ChemistrySelect, 4Open, Silicon, Chemistry Central Journal, Coatings, General Chemistry and Letters in Organic Chemistry.

In 2016, along with Vania Zuin, he was appointed co-Editor of the new "Green and Sustainable Chemistry" section of Chemistry Central Journal.

Since 2017, he writes the "Biomaterials & Nanomaterials" column of Chimica Oggi - Chemistry Today.

---
Go to Latest News