University seeking for innovative professor of chemistry/renewable energy/bioeconomy?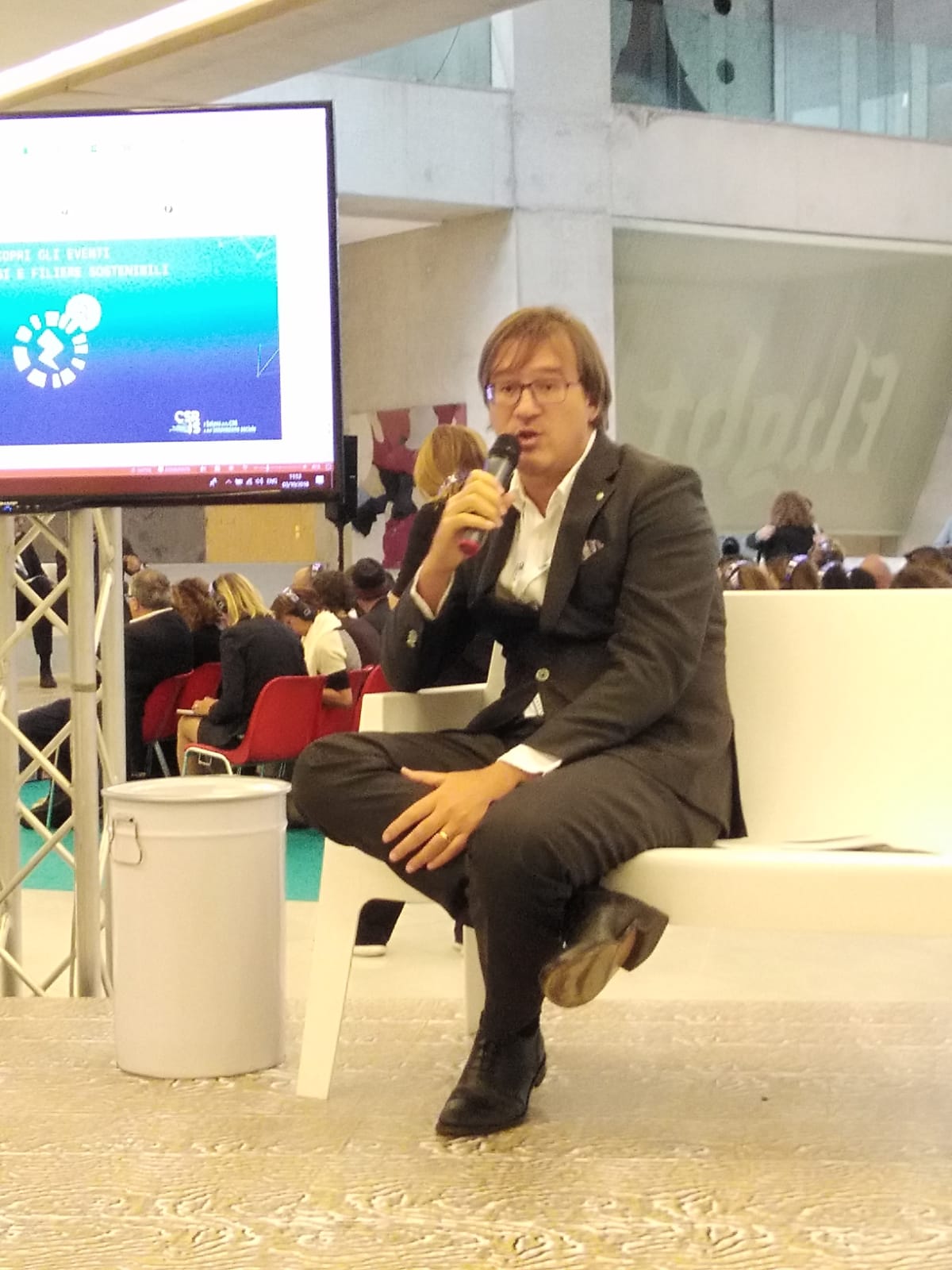 7-Feb-2020 - Top University seeking new full professor in chemistry, renewable energy and bioeconomy?

Feel free to contact Italy's leading chemistry and energy scholar Mario Pagliaro.

Designated Fellow of the Royal Society of Chemistry in 2014 in recognition of his "significant contributions to the chemical sciences", Dr Pagliaro ranks amongst Italy's most cited scientists in nanotechnology and materials science, and is in the list ot Italy's top 52 top organic chemists drawn up by Stanford University scholars.


Frequently cited for his excellence in teaching and writing, Dr Pagliaro has authored 22 books.

He is a member of the Advisory Board of Chemical Society Reviews (world's #1 chemistry journal in Google Scholar rank) and of several internationally recognized scientific journals.
Developed in co-operation with leading researchers based in 20 countries, his Group's research is reported in over 250 frequently cited research papers, 24 of which featuring on the cover of journals such as ChemSusChem, Nanoscale, Catalysis Science & Technology and ChemCatChem.
More information about the research, educational and public outreach activities is regularly updated online.
Spurring innovation in chemistry and energy research and education
Dr Pagliaro has a keen and prolonged interest in scientific, energy and management education.
In his recent study "Chemistry education fostering creativity in the digital era" in the Israel Journal of Chemistry issue devoted to chemistry education, he argues how renewing undergraduate education in the chemical sciences to foster creativity uses research, visualization and digital technology resources.

How to advance nanochemistry education was proposed by Dr Pagliaro in a seminal study appeared in Chem. Eur. J. wherein, among three distinctive features, he suggested an approach to innovating in environmentally responsible ways.

"I read with great interest your recent paper entitled Advancing Nanochemistry Education" wrote him Professor João Rodrigues, Director of the Master in Nanochemistry and Nanomaterials at the University of Madeira. "I would like to inform you that most of the strategies and textbooks cited in your paper, are also currently under use, with great success, in our Master in Nanochemistry and Nanomaterials".

Driven by the need for a better and quicker adoption of renewable energy and energy efficiency across the world, his team published in Energy Res. Soc. Sci. a seminal study describing the contents and the educational approach of a new course ("Lean and green") aimed to shape today's energy managers.

At about the same time, the group published in Renew. Sust. Energy Rev. another study focusing on how to effectively rethink solar energy education on the dawn of the solar economy

Combining different approaches, the resulting multidisciplinary "Solar Master" graduate course is targeted at science, engineering, economics and management students with the aim to shape professionals capable to understand, develop and disseminate solar energy seen as a strategic and critical resource for each world's country.

By the end of 2017, Pagliaro and Meneguzzo published in Chem. Eur. J. a research policy study describing the need, role and the activities of a new bioeconomy and solar energy research and educational centre whose outcomes are of general interest, because the transition to a solar economy is of intrinsic global nature and the challenges involved are similar in many countries.
With over 11,000 views, his jointly co-authored 2013 study on the use of the h-index in evaluating chemical research in Chem. Cent. J. is amongst the most accessed articles on the SpringerNature website.

In 2017, his team published in ACS Omega one the very first perspective studies on preprints in chemistry.

---
Go to Latest News