Top cited article in ChemistryOpen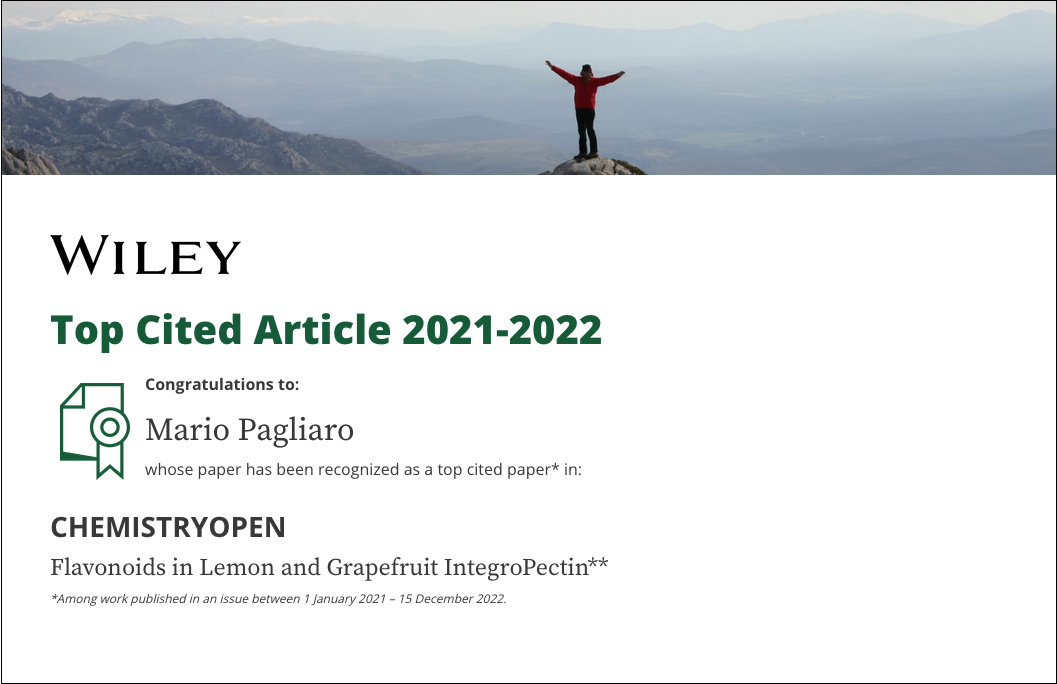 21-Feb-2023
- Jointly authored paper "
Flavonoids in lemon and grapefruit IntegroPectin
" has been found among the top cited papers published in
ChemistryOpen
in 2021-2022.
"
This outcome
" has commented
Mario Pagliaro
learning the news, "
clearly points to global interest in newly discovered Citrus pectin of exceptional bioactivity we dubbed IntegroPectin
".
"
The discovery of IntegroPectin"
continued Dr Pagliaro
"is opening up completely new application perspectives for Citrus-derived pectin, an old substance whose new extraction and isolation methods discovered in Italy endow with completely new properties and bioactivities.
"
Published by Wiley on behalf of Chemistry Europe, an association of 16 European chemical societies,
ChemistryOpen
is an interdisciplinary scientific journal amid the very first in chemistry to publish only
open access
articles.
---