| | |
| --- | --- |
| qualitas1998.net News Students at Universidade de Lisboa seeking advice on microwave-assisted extraction | |
Advice to Lisboa's Master Students in Biological Engineering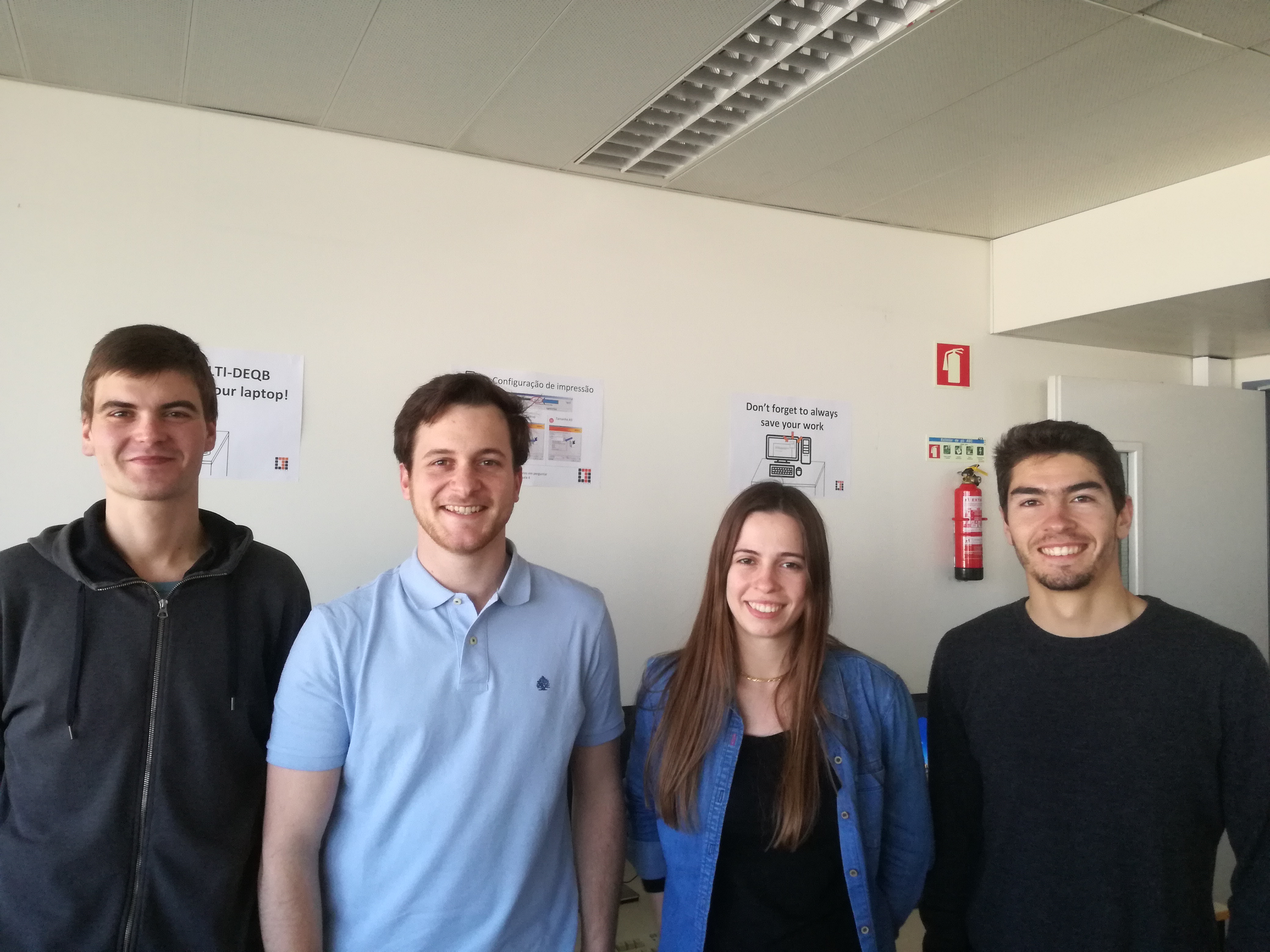 14-Mar-2019 - Mario Pagliaro has delivered today his responses to a group of Master students in Biological Engineering at Universidade de Lisboa seeking advice on microwave-assisted extraction (MAE).

Working with Professor Laura M. Ilharco at Instituto Superior Técnico's Department of Bioegineering, the students (from left to right: Henrique Avelar, Rafael Fernandes, Sara Alexandre and José Domingues) are finalizing a project on pectin extraction from different fruits and techniques, aiming to design a closed-loop process for pectin extraction as a way to add value to agricultural and food waste, such as peels from various fruits.

Questions included the needs for scale-up of extraction processes, yields, purity and whether these processes really need a solvent, or can be carried out under solvent-free conditions.
Another issue concerned comparison between MAE and other extraction techniques such as ultrasound, enzymatic and supercritical waterextraction processes.
Comprised of more than 25 senior researchers, that in Bioengineering is the most recently created department at Instituto Superior Técnico. The Department carries out advanced education and aims to transfer to industry the newly developed sustainable technologies based on a vast array of biotechnologies developed therein.
Professor of Physical Chemistry and Spectroscopy at Instituto Superior Técnico, University of Lisboa, Dr Ilharco lectures regular postgraduate courses at Portuguese and Mexican universities.

Recognizing the excellence of the prolonged collaboration with Dr Pagliaro's research group in Italy, in 2017 Portugal's Fundação para a Ciência e a Tecnologia granted support to let Professor Ilharco spend part of her sabbatical at Italy's Research Council premises in Palermo.

The teams have published some 25 joint research papers in numerous fields of contemporary chemistry and materials science, including studies reporting key advances on pectin extraction based on new green chemistry processes.

---
Go to Latest News