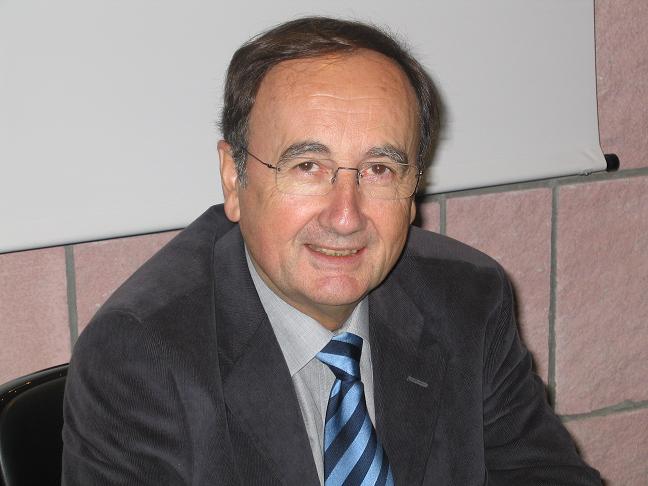 Palermo, 11-Nov-2004
- Professor
Joël Moreau
, Director of the Ecole Nationale Supérieure de Chimie Montpellier (ENSCM) in France and one of Europe's leading materials chemists, gave a fascinating lecture on
sol-gel self-organizing hybrid materials
- a field in which his Group at the ENCSM has given fundamental contributes.
Joel entertains fruitful co-operation with Palermo's nanochemistry laboratory and
Sicily's Solar Pole
, which will lead to important papers, among which the frequently cited "
Aerobic oxidation of alcohols in carbon dioxide with silica-supported ionic liquids doped with perruthenate
" in
Chemistry: A European Journal
. .
His current research interests concern the synthesis of organic and hybrid materials and the tuning of their nano structuration and properties: the self assembly of organosilicas and the selective synthesis and self-organisation of
pi-conjugated nano-architectures
for applications in separation and extraction, catalysis, optics and sensing.
Joël's work in Montpellier, which will earn him in 2006 the Chevalier de l'Ordre National du Mérite, has led to the creation of a fertile School in sol-gel science and technology from which originates the striking discovery of
helical hybrid silicas
, with chirality transcription from the precursor molecule to the hybrid solid
Joël has directed the ENSCM between 2002 and 2012.
Per saperne di più
L'intervista a Joel Moreau
su
Il Quotidiano di Sicilia
.
---
Vai all'Indice delle
Ultimissime