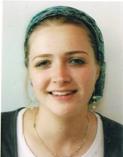 16-Dec-2017
-
Keren Trabelsi
, a M.Sc. student at Ariel University in Israel has started her experimental work at the The Department of Chemical Engineering and Biotechnology under the joint mentoring of
Dr Yael Albo
, lecturer at Ariel University, and Mario Pagliaro, at Italy's Research Council.
The duration of the research to get the M.Sci. title in Israel is two years, during which Keren will also have to follow several second degree courses.
"
I am excited to start the joint mentoring of M.Sc. Student Keren Trabelsi with Mario Pagliaro"
, says Dr Albo.
"Our respective research Groups work on applicative sol-gel matrices, and we believe that such collaboration is a wonderful way to share knowledge and expertise and to promote the research in the field. Good luck, Keren!"
.
Located in Samaria's Ariel, about 60 km from Jerusalem,
Ariel University
is the eighth and last University founded in Israel. It hosts approximately
15,000 students
in four Faculties (Engineering, Science and Mathematics, Health Sciences, and Social Science) and over 20 Departments. The University offers numerous master (M.A., M.B.A. and M.Sc) and doctorate (Ph.D.) degree programs programs.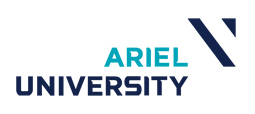 Dr Albo is well known in the chemistry community for her achievements with the first sol-gel derived
electron exchange
columns ever prepared, as well as for her work on sol-gel encapsulated metal nanoparticles. Electron exchange columns are analogous to ion exchange columns. Yet, the electron exchange columns do not contaminate the products while performing the redox reaction, for example during for the treatment of polluted water, especially of water contaminated with halogenated compounds.
---
Back
to the News Home Page