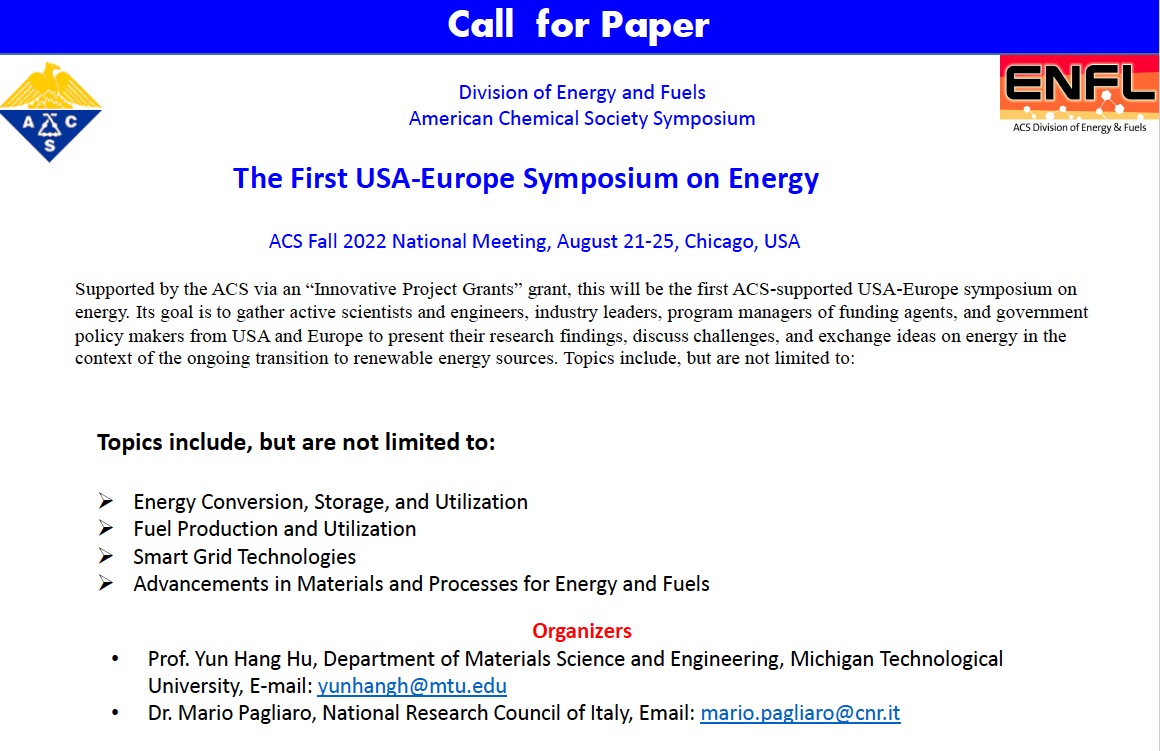 4-Apr-2022
- The first USA-Europe ACS Symposium on Energy organized
by the ACS Division of Energy and Fuels
will be held in Chicago on the occasion of the ACS Fall 2022 National Meeting, August 21-25.
Supported by the American Chemical Society via an "Innovative Project Grants" grant, this will be the first ACS-supported USA-Europe symposium on energy.
Its goal is to gather
active
scientists and engineers, i
ndustry
leaders, program
managers
of funding agents, and government
policy makers
from USA and Europe to present their research findings, discuss challenges, and exchange ideas on energy in the context of the ongoing transition to renewable energy sources.
Topics
include, energy production, energy storage, smart grid technologies, advancements in materials science for renewable energy production and enhanced energy efficiency.
Yun Hang Hu
, Charles and Carroll McArthur Endowed Chair Professor at the Department of Materials Science and Engineering of Michigan Technological University, and
Mario Pagliaro
, research director at Italy's Research Council, are the co-chairs of the Symposium.
The theme of the 2022 Fall ACS National Meeting is
Sustainability in a Changing World
.