Farid Chemat, a giant of chemistry and life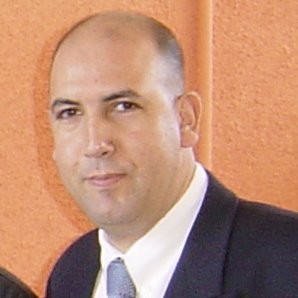 6-Mar-2023
- On January 24th,
Professor Farid Chemat
passed away in Avignon, France. "
Farid was a great a scientist and a true gentleman
" commented
Mario Pagliaro
learning the news, "
we are truly sorrowed by the news of Farid's passing. Our deepest condolances go to his family, co-workers, students and friends
".
After being a maître de conférences at l'Université de La Réunion since 1999, in 2006 he joined as Professor of Chemistry the Université d'Avignon et des Pays de Vaucluse, France, where three years later he created the Groupe de Recherche en Eco-Extraction de produits Naturels (GREEN).
The Lab quickly became the world's leading laboratory in the field, and on April 2022 became host to the
UNESCO Chair in Plant-Based Green and Sustainable Chemistry
. Inaugurated on January 25, 2023, the Chair includes university partners from 12 different countries and will shortly welcome young researchers and doctoral students, especially from the
Global South
. Each year, furthermore, the Chair will organize a conference in a partner country to discuss the scientific challenges of eco-extraction, its societal impact and to carry out training activities.
Since several years in the ranking of world's most cited scientists, Professor Chemat has given
seminal contributions
to develop new and
truly sustainable
extraction techniques based on widely different techniques. Many are already employed by food, nutraceutical, pharmaceutical, and cosmetic companies. Too numerous to be summarized here, his contributions and his legacy will soon be amid the topics of a journal's themed issue
dedicated to his memory
.
Since early 2021, he was
Editor-in-Chief
of
Molecules
, one of the oldest and most reputed openly accessible chemistry journals.
"Our teams" adds Dr Pagliaro "started to collaborate in the late 2010s. The exchange of young researchers and the need to improve even the advanced education of doctoral students were amid Professor Chemat's pioneering ideas: we will not forget his life and scientific lessons".
Learn more
---