Newsletter of Mario Pagliaro, 26 August 2003:
"Of sea urchins, volcanoes, earthquakes... and engagement"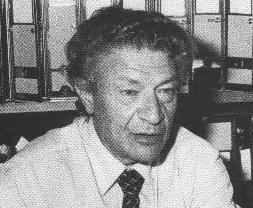 Un profilo di Marcello Carapezza

(Tiff)

, il grande geochimico e intellettuale siciliano è stato

pubblicato nel 2007 dall'edizione locale de

la Repubblica

.

Alla sua vicenda umana e scientifica è anche dedicato lo studio «"Of sea urchins, volcanoes, earthquakes... and engagement": The lives of Marcello Carapezza and Alberto Monroy as a source of inspiration in facing the threats and the opportunities of Italy's university system»,

Science in Context

, 20 (2007) 679-691.

Parte di una vasta serie di attività finalizzate al

seeding

culturale del territorio, dal 2004 il Laboratorio di Mario Pagliaro al Cnr di Palermo organizza il Seminario "Marcello Carapezza"

Inaugurato a Palermo nel 2004 da Francesco Giavazzi, seguito da Andrea Granelli nel 2005 e da Giuseppe De Rita nel 2006, il Seminario è stato anche tenuto da Jean-Marc Lévy-Leblond nel 2007, e da Loretta Napoleoni nel 2008.

Tutti i loro interventi sono disponibili online sul sito www.i-sem.net.




---
This article is dedicated with deep affection to the memory of Professor Alessandro Cestelli: An eminent biologist of the Monroy School passed away at only 50 in 2001. An yearly award remembers Alessandro assigning a grant to young Palermo's students in economic difficulties. I am indebted to Professors Marco Leone, with whom I had the privilege of a most pleasant conversation in his lovable house in Mondello; and to Giovanni Giudice who kindly sent me his articles dedicated to Alberto Monroy.
---