Evaluation of UCLouvain Action de recherche concertée research project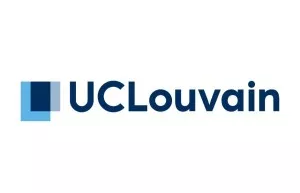 3-Jul-2020 - "That international specialists like you accept to generously offer their time and expertise" wrote Professor Jean-Christophe Renauld, President of the Université Catholique de Louvain (UCLouvain) Research Council to Dr Pagliaro "is essential to mantain year after year the level of excellence of our university research programme".

Last November the Research Council of the Université Catholique de Louvain asked Dr Pagliaro to evaluate one of the research grant proposals shortlisted following its Action de recherche concertée (2020-2024) call for proposals.

CRA are funded for a period of 4 to 5 years, with a budget amounting to approximately EUR 800,000 each. Out of 27 eligible research projects received, 10 were shortlisted after examination by the involved research councils.

Every year the UCLouvain Research Council crucially relies on external and independent scholars of international standing to review the shortlisted grant proposals.
Later during the process the applicants are given the opportunity to read the evaluation report on their project. The name of the reviewers remain strictly anonymous.

The Université Catholique de Louvain is a world-ranked Belgian university based at Louvain-la-Neuve and other sites in Brussels, Mons, Tournai, Namur and Charleroi.

Dr Pagliaro is one of Italy's most cited scholars in organic chemistry and in nanotechnology and materials science.

---
Go to Latest News