Promotion to Professor at Shamoon College of Engineering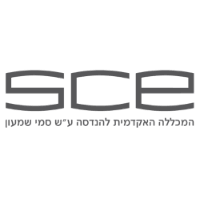 Palermo and Beer-Sheva, 12-Jul-2017 - Mario Pagliaro has delivered today his recommendation to the Chairman of the professional evaluation committee of the Sami Shamoon College of Engineering concerning a candidate to the position of Associate Professor in the Department of Chemical Engineering of Ben Gurion University of the Negev.

The Academic Council of Sami Shamoon College of Engineering has determined standards for the advancement of individuals to the ranks of Associate and Full Professor for the institution.

The criterion of research activity is not taken as the sole and critical factor in advancement. Rather, other factors which include research to a reduced extent, academic activity, quality of teaching, personal qualities, and contributions to the institution in achieving its academic aims are also taken into account as criteria for this advancement.

With two campuses located in southern Israel, a growing body of over 5,000 students and six different engineering tracks, the Shamoon College of Engineering is Israel's largest college dedicated to engineering.

Professor Raz Jelinek, chair in Applied Science at Ben Gurion University of the Negev's Ilse Katz Institute for Nanoscale Science and Technology, is the Chairman of the professional evaluation committee. Founded in 1969, has been ranked 4th in Israel and 31st across the world in the ranking of young universities according to the 2016 QS World University Rankings.

"The interest of such prestigious academic institutions for the scientific opinion of scholars based in Sicily -- comments Dr Pagliaro -- is another milestone towards the foundation of an international research insitute recognised by the world's leading countries in science".

Working since long towards the foundation of the new Institute of solar energy and the bioeconomy of Italy's Research Council, Dr Pagliaro sits frequently on international PhD evaluation committees and regularly evaluates research projects for leading research agencies, including French Research Agency, the Royal Society, and Israel Science Foundation.

---
Go to Latest News